Study form and content
Like all other AAU-programmes, the MSc in Service Systems Design is based on a combination of academic, problem-oriented and interdisciplinary approaches. It is organised in lectures, project work, workshops, expert supervision and other work and evaluation methods that combine skills and reflection.
The programme will give you professional competences within the following disciplines:
Industrial design
products, services, evidences and environments in which back office and front offices are physically placed
aesthetics, emotion and communication, especially in relation to interactions
user involvement and participation in value creation
Information technology
interaction between users and service providers
information and communication support to the service
Engineering and management
functional and organisational structure that support the service in the back office as well as in the front office
service strategy and business
Below is an outline of the four semesters: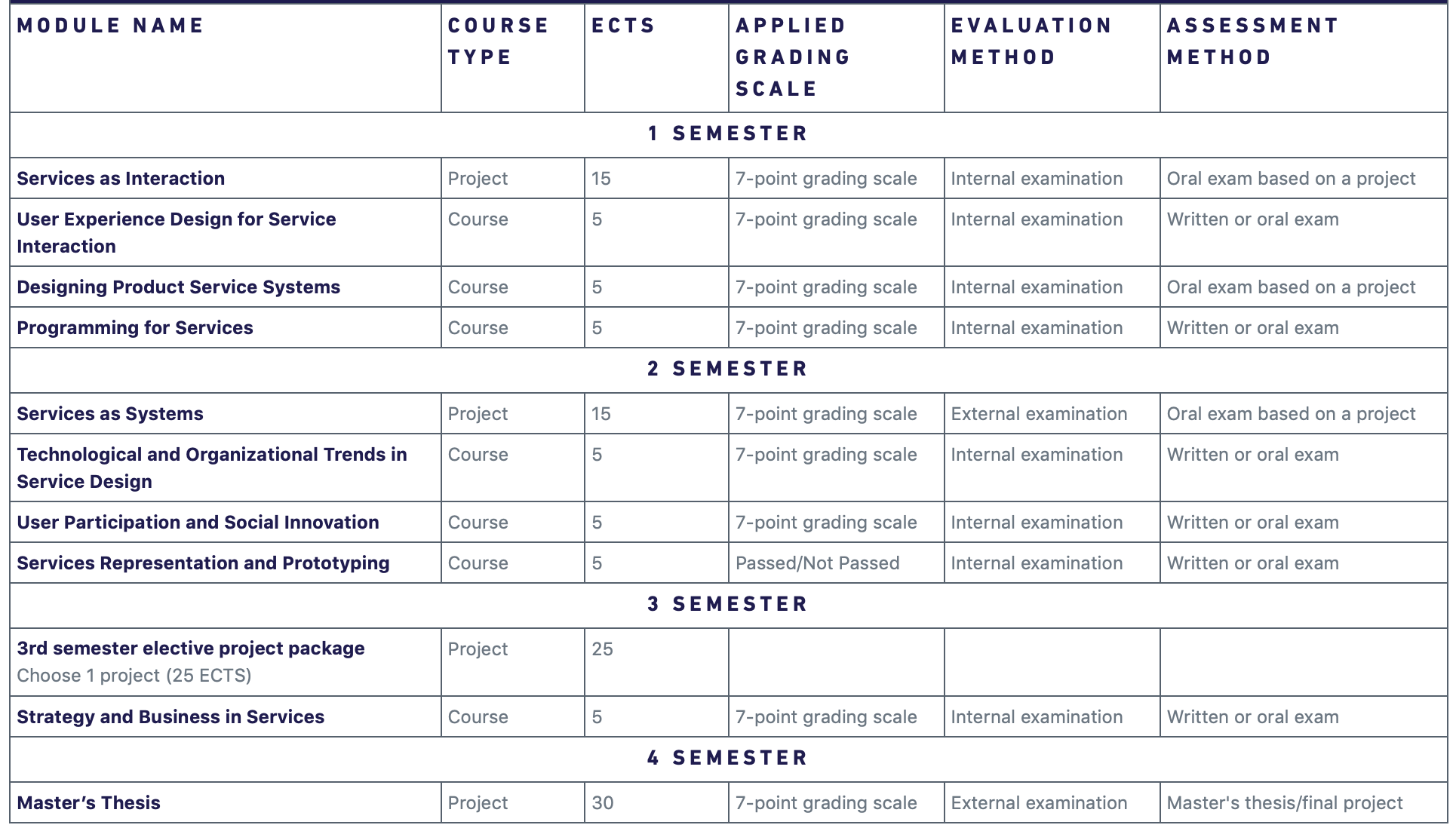 For a detailed description of the subjects, please check the programme curriculum.
The first part of the semester (September – October) contains more lectures than the second part (November – December), where the students spend most of their time working on their semester projects.
Further information
For a full description of the programme's academic content, please visit our studyguide.
SaveSave